The most powerful legal websites
Legalfit is the premier web marketing platform tailored specifically for law firms. We develop highly intuitive websites and marketing solutions to optimize your brand and business objectives.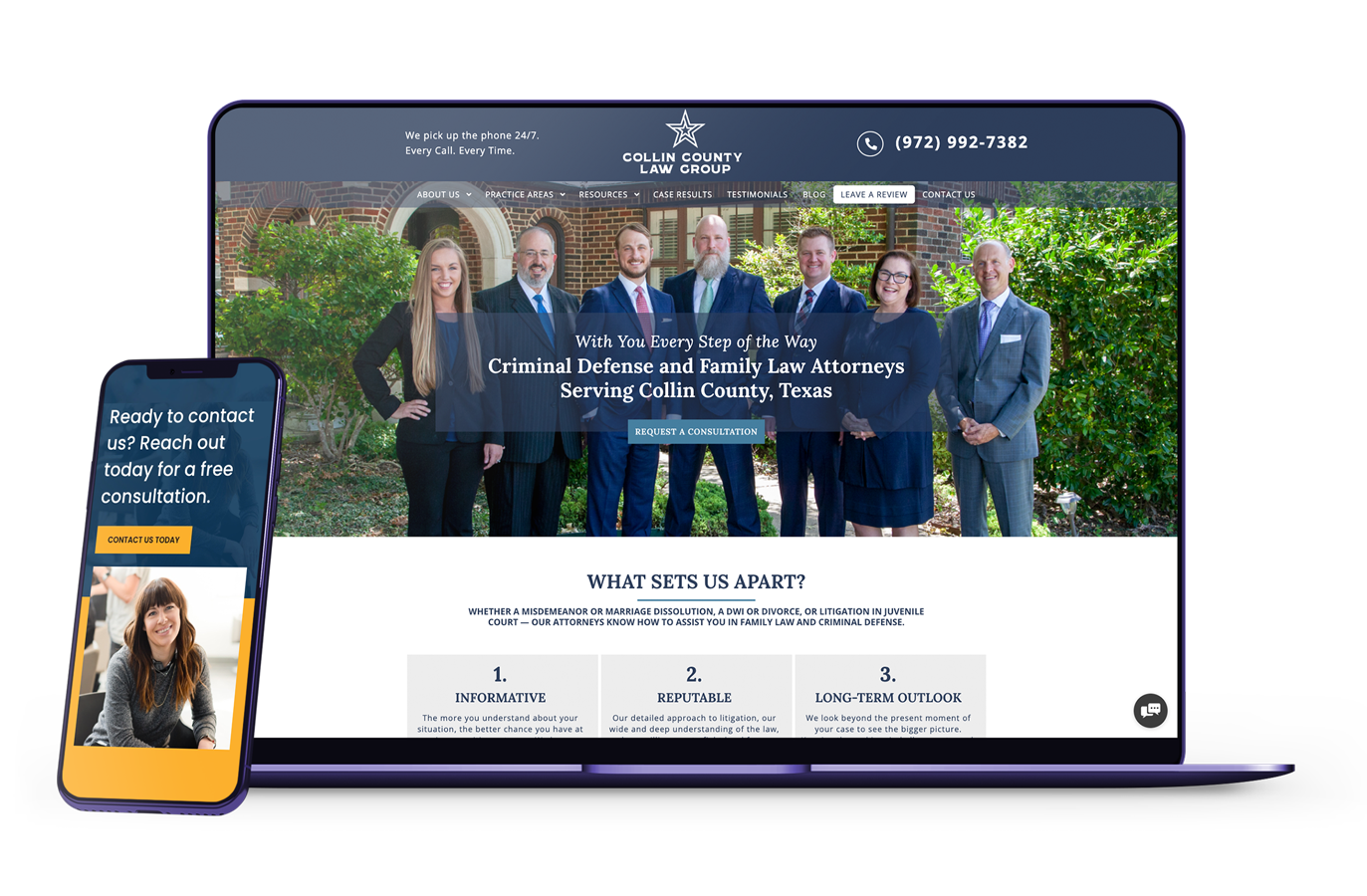 The top marketing solution trusted by over 1500+ law firms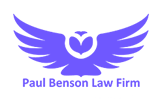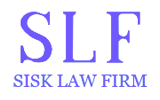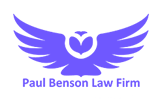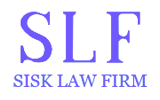 A modern platform with no expiration date
Google moves fast, but we move faster. Our team stays on top of current digital marketing trends to maintain its industry-leading Google scores. Legalfit websites are consistently improving with the latest technology while maintaining user-friendly marketing software.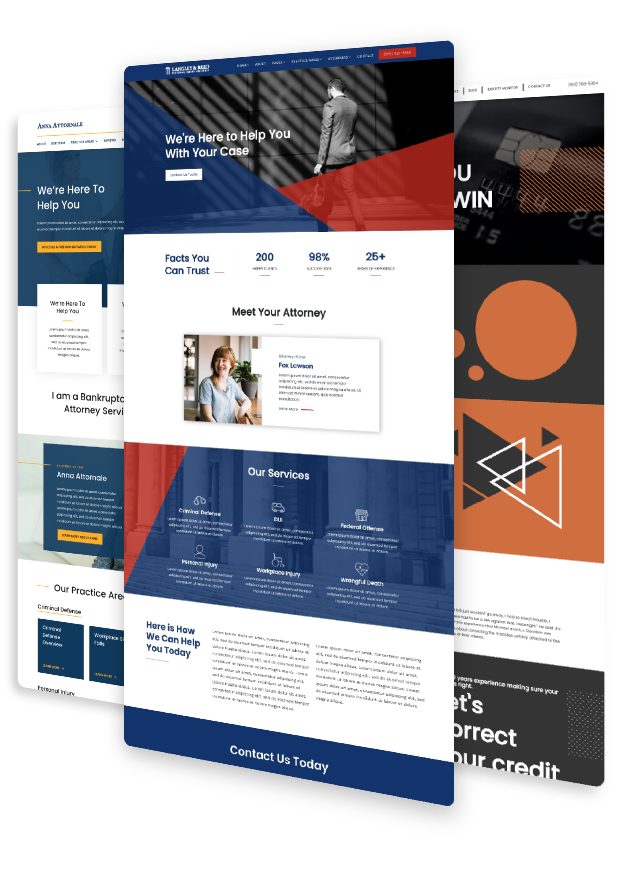 Unparalleled SEO Performance
We test our websites with Google's developer tools to verify that your site is exceeding online requirements.
One-click Personalization
This easy-to-use platform allows our team and customers to design, update, and customize their websites without limiting their design potential.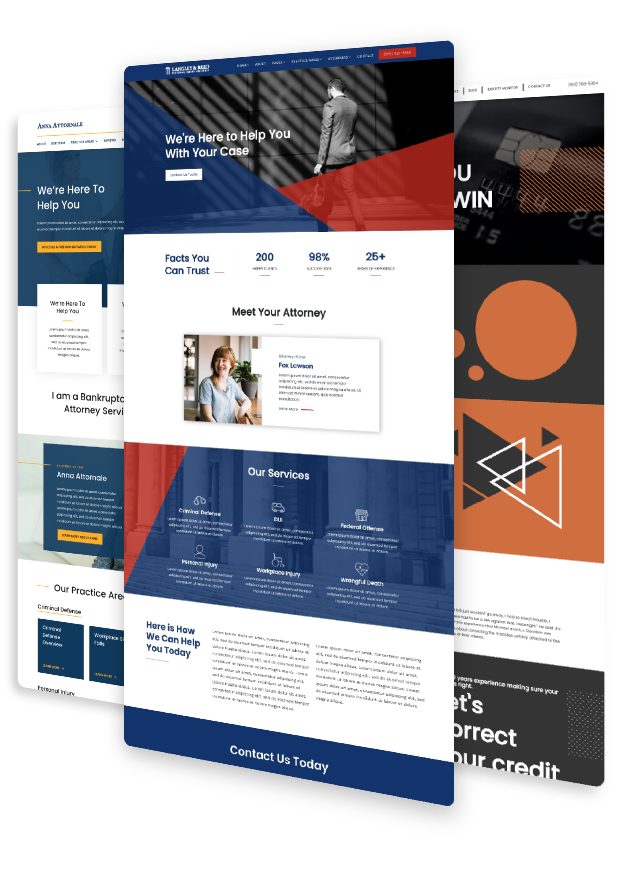 What our attorneys say about us
Don't just take our word for it. Hear the success stories directly from the attorneys growing their law firm with Legalfit.
I have worked with other companies for my Google Adwords campaign and the design of my website. By far, Legalfit is the best. I have received far more calls from clients after Legalfit took over the Google Adwords campaign than before.
Legalfit has built out my content and increased my web presence locally. They are always very responsive, with a team of specialists for support. I can wholeheartedly recommend Legalfit for your law firm's website and social media marketing.
I talked with a LOT of web marketing companies and did a LOT of research before picking these guys, and I've had no regrets. They did a fantastic job on my website and local SEO, which has noticeably increased my contacts.
What our attorneys say about us
Don't just take our word for it. Hear the success stories directly from the attorneys growing their law firm with Legalfit.
Your brand story turns visitors into potential clients
Effective branding is all about the story you tell to your target audience. It's your reputation that represents who you are, and your reputation should be built on top of a solid site. Our team is here to reflect the personality and goals of every client. The result? Storytelling that compels new clients to enter their information and build relationships with you.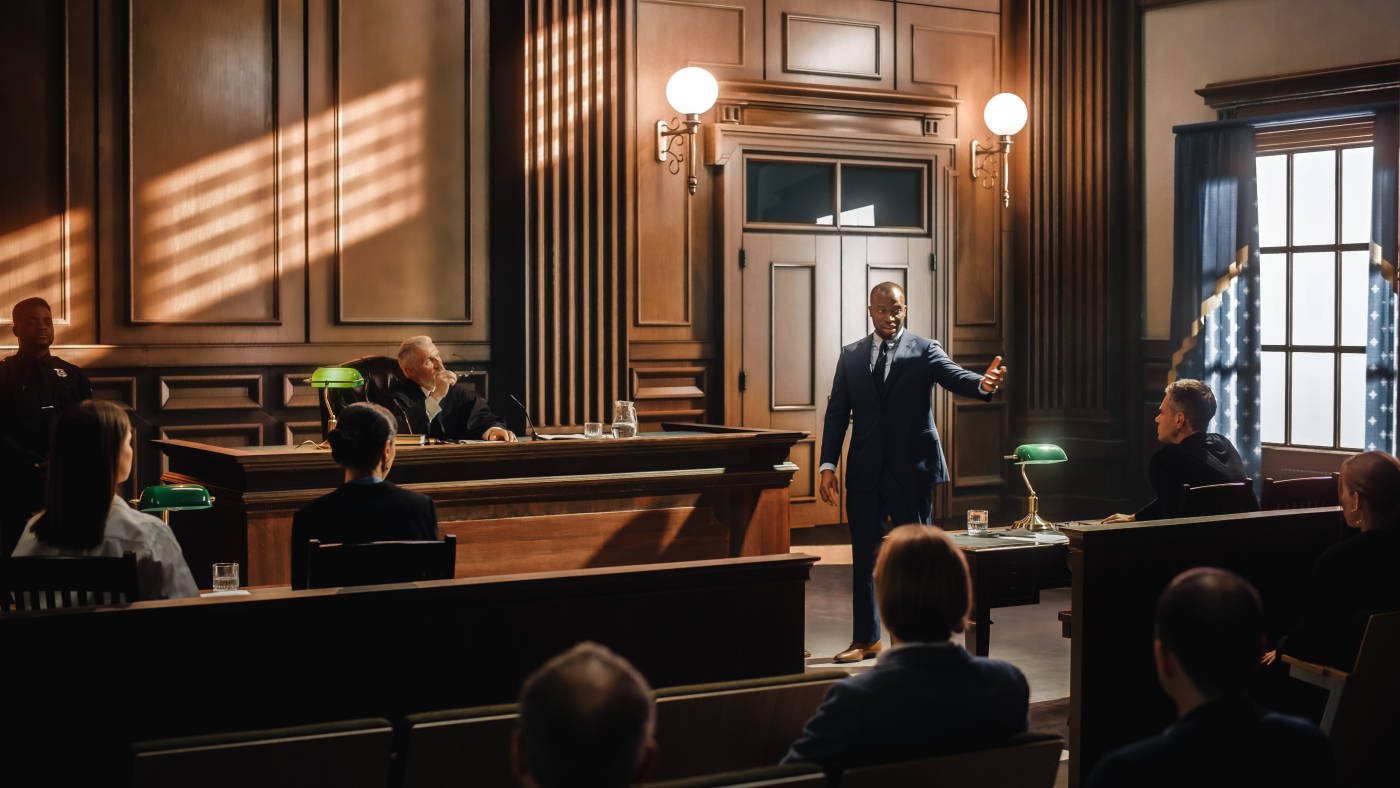 A dashboard that is more than an analytics report
We provide you with real-time data of your website's analytics, how you rank among competitors, and personalized marketing recommendations to help you make informed business decisions. Our dashboard allows you to see what we see so that you never miss a beat and keep a competitive edge.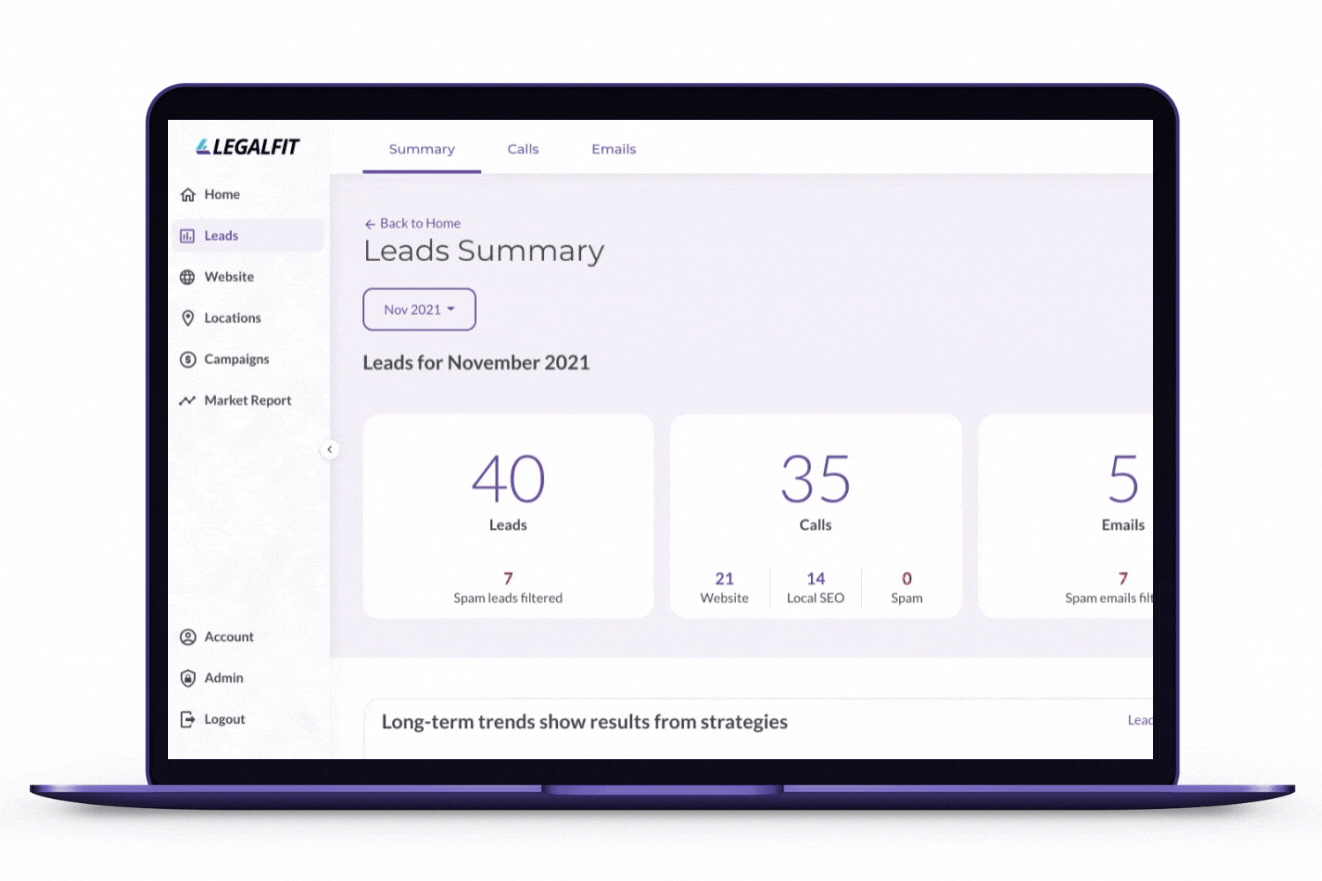 A team of specialists, not generalists
Legalfit is backed by a team of experts who understand the ins and outs of legal web marketing.
Search Engine Optimization

Marketing Strategist

Website Designers

Engineers
Product Development

Client Success

Support

Quality Assurance
Marketing services to help reach your business goals
We utilize your data to determine marketing strategies that can add value, drive engagement, increase traffic, boost visibility, and improve conversions.